Join us...
There are a number of ways to serve with the Society at Holy Trinity. People are needed to assist those who call for help. We need people to go in pairs to visit the homes of those in need to bring them food, financial assistance - or sometimes - simply to listen. There are also other ways to serve, such as working at our clothing drives, assisting with our car donation and birthday bag programs, delivering food, volunteering at our thrift stores, serving breakfast at the PADS shelter and more.

The Society has Active Members who participate regularly, Associate Members who participate as their schedule permit, Payer Partners and Beneficiaries.

To learn more about our ministry or to discuss how you might help:
leave a message by phone at: 630-968-1366 ext 404
send an email to: &nbsp svdp.ht@gmail.com
come to one of our monthly meetings in Holy Family Hall at 7:00 PM on the third Thursday of the month.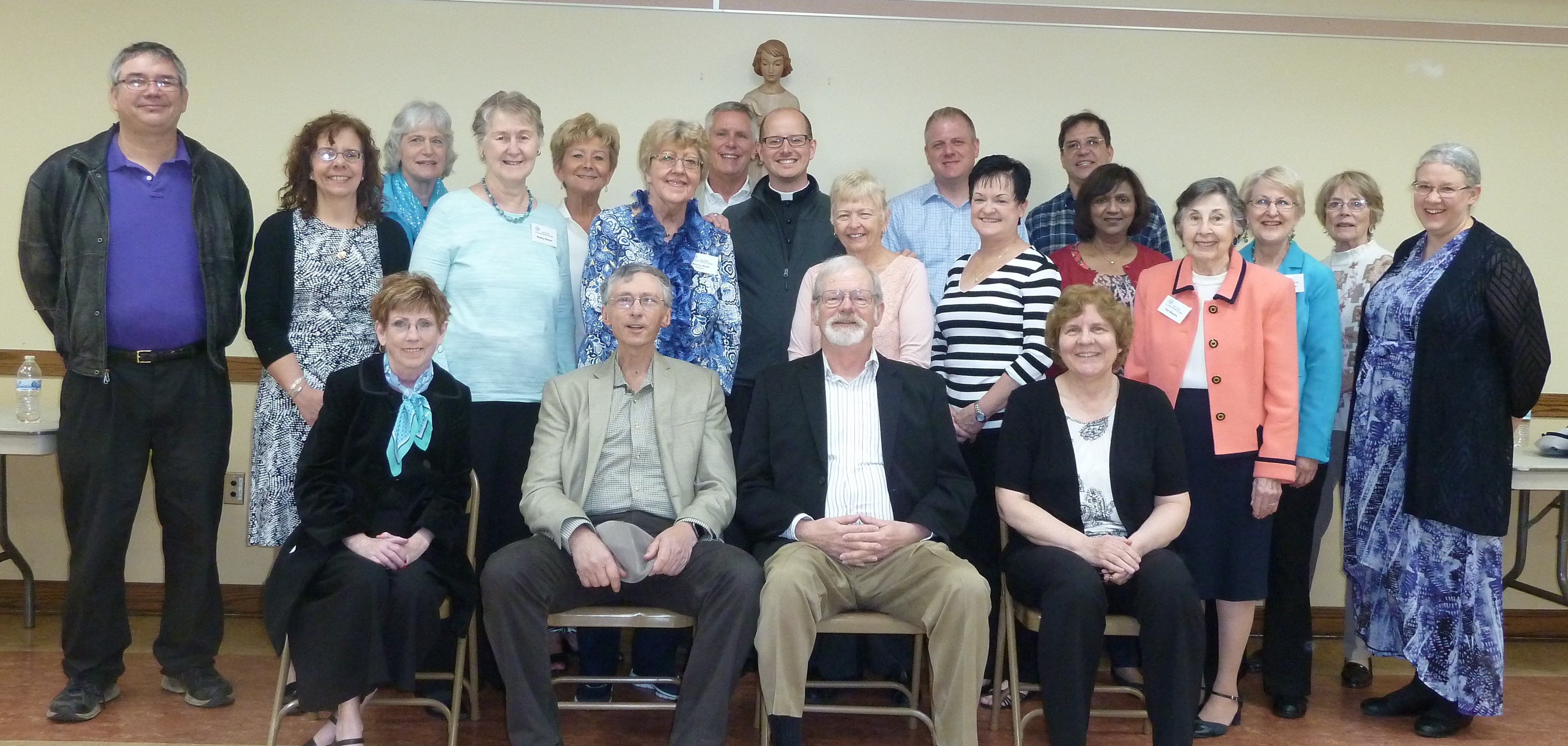 Pictured:
&nbsp Back row: JoeS*, NancyJ*, CarolH*, NancyD, BeataK, NancyH (Secretary), JackK, Fr. Rafal (pastor)
&nbsp&nbsp&nbsp&nbsp RosieS, JeffS, DianneS, DaveS, BernieR, PatM, JeanneP, CelesteS, TerriS*
&nbsp Front row: NancyB(Spiritual Advisor), TonyK (President), DonB (Vice-president), JanB (Secretary)
Not Pictured: ChuckS, JerryD, DianeN, GeorgeS, JimP, StephanieP
* = Associate Members